A couple of centuries ago, the story of Maison Blanche hotels began.
It seems hotel Maison Blanche was always there for everyone who wanted to visit Leukerbad. The hotel did not only host many notable people that left a mark on history. But, it saw Leukerbad changing and developing throughout the centuries.
Are you ready to go back in time and find out what's so special about you? Let's get started!
The History
The story of Maison Blanche began 378 years ago, in 1645 which makes it one of the landmarks of Leukerbad.
For a fact, we know that this hotel is the oldest in Leukerbad, and belongs to the oldest hotels in the Valais region. So, from the very beginning, you already know that Maison Blanche has a tradition of nearly 4 centuries.
Its first owner was a doctor and healer who combined and practiced many spa treatments. Each procedure and recipe was the secret of the hotel's owner.
The most popular one included bathing in the natural hot thermal springs. As you may know, Leukerbad is one of the largest thermal resorts in the Alps.
Moving on, Maison Blanche saw many changes, Leukerbad was expanding, and the hotel was developing as well. However, after 74 years, In 1719, a large avalanche hit and destroyed the hotel.
That didn't stop Maison Blanche from existing. In fact, that was its rebirth. In 1830, the building was rebuilt, overhauled, and opened as a five-story stone house.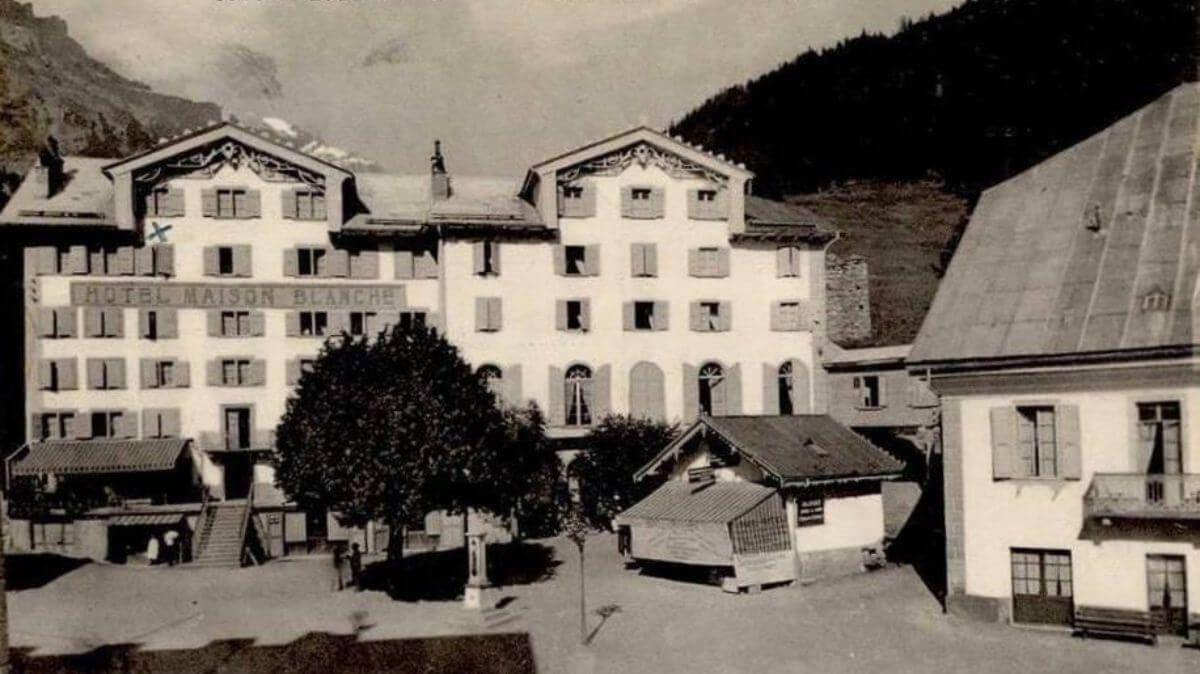 Once restored, the fame only grew larger.
Among its numerous guests, famous people started choosing Maison Blanche. The most notables were: Pablo Picasso, Alexandre Dumas, Vladimir Lenin, and Jules Vernes!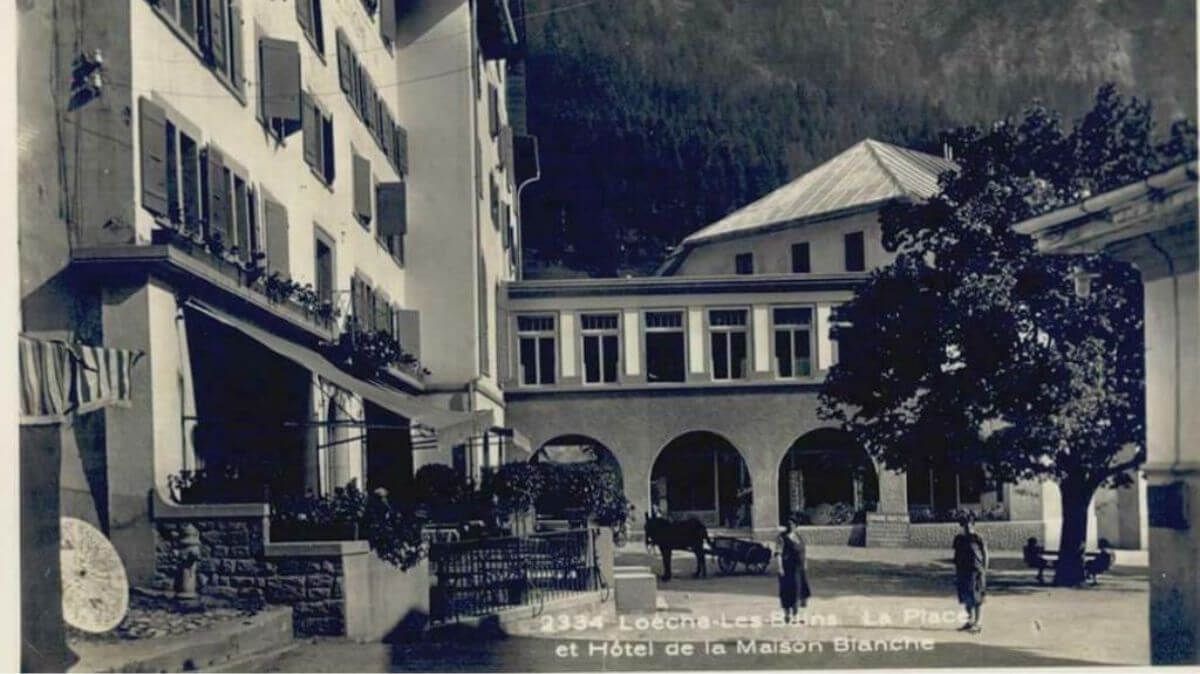 Maison Blanche Now
Speaking of presence, Maison Blanche has 3841m2 of space and consists of 52 rooms that are organized to the smallest detail.
The reason is very simple - guests deserve to have a pleasurable stay!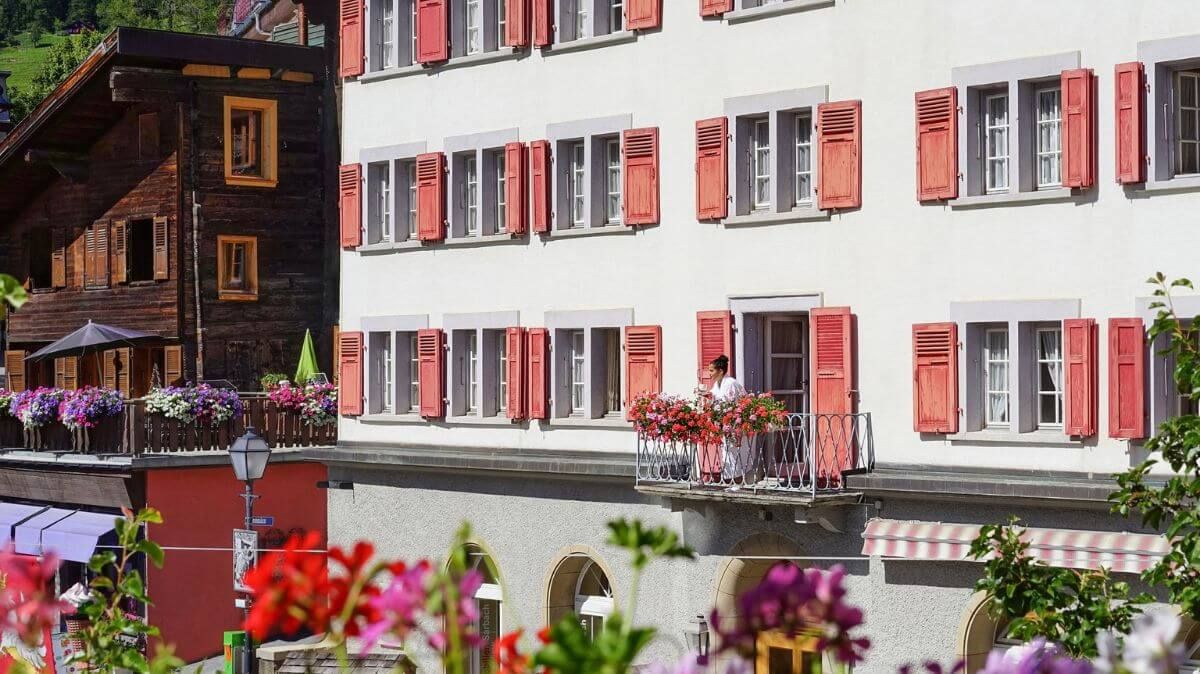 Depending on guests` requirements, Maison Blanche offers 3 types of rooms: a Single room, a Twin/Double room, or a Family room.

The rooms feature a contemporary design and combine all the needed amenities so guest can enjoy their time alone or with their loved ones. For those who prefer to stay in rooms that offer a view of nature - we have great news that you will love!
Most of Maison Blanche's rooms offer a panoramic view of the Valais nature and the Swiss Alps. This means that the stay will definitely be adorable!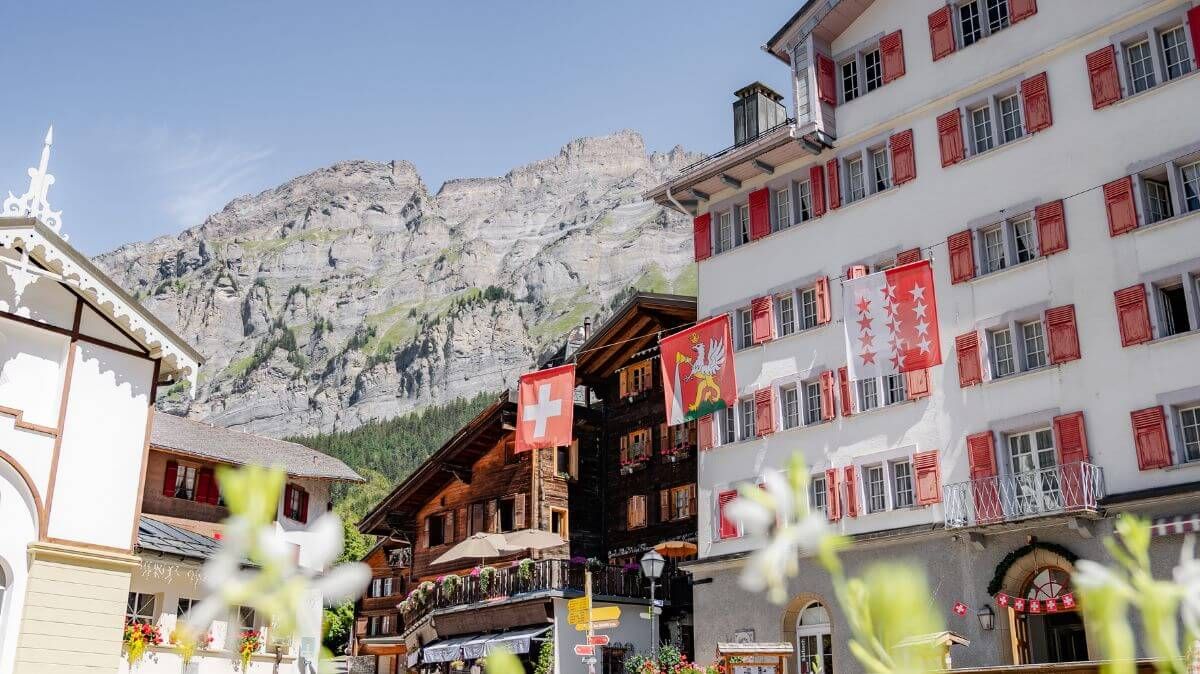 In case you seek SPA treatments, there's Walliser Alpentherme. Since Maison Blanche is one of our hotels, we made sure that guests can feel only convenience and nothing less than that!
The Thermal Hotels` resort consists of 3 neighboring buildings and an underground passage that joins the main building with the thermal complex.
This means that once guests would like to relieve in the thermal water, they don't have to exit the hotel at all. Instead, they can use the elevator, and voilà! It's time for SPA!
Conclusion
Hotel Maison Blanche is truly an unforgettable place that's nested in the heart of Leukerbad. It allows guests to experience a sense of tranquility while staying in a hotel with a tradition of nearly 4 centuries.
Feel the pulse of Leukerbad at its finest, the perfect location allows you to be away from the hustle, yet close to nature.
We can't wait to host you!