Wellness travel is undoubtedly one of the most popular and trending travel practices nowadays. Tourists can not only explore new destinations, but at the same time, they can travel while simultaneously investing in their self-care.
Fortunately for you, Alpentherme brings a whole new perspective to what wellness actually means. This place is unique and provides physical, mental, and spiritual cleansing that your body miss! So, let's find out why Walliser Alpentherme should be set at the top of your checklist when it comes to planning a wellness trip!
#1 Walliser Alpentherme - An Authentic Wellness Oasis
The Walliser Alpentherme & Spa is one of the largest and highest wellness resorts in Europe, that's located in one of the most charming regions in Switzerland - Leukerbad. With its vast area of 300 m2, this wellness oasis offers various recreational facilities to meet guests` preferences.
Starting from indoor and outdoor thermal pools, a Roman-Irish bath, a dedicated fitness center, a grotto bath, and up to sauna village and a space for massages. There's so much to visit and see!
Regardless of whether you plan a wellness retreat during the Spring, Summer, Fall, or Winter, Alpentherme will guarantee you 365 days of ultimate pleasure! But what makes Walliser Alpentherme so unique and authentic are the 37-40°C pools and the extraordinary view of the Alpine landscape.
Just imagine this. You're here during the winter season while bathing in the outdoor thermal pool. At first, this may seem like it's too cold, right?
Well, no. The water temperature is ideal for your body, and you can also breathe crystal Alpine air while adoring the beauties of the Swiss Alps in front of you. Majestic, isn't it?'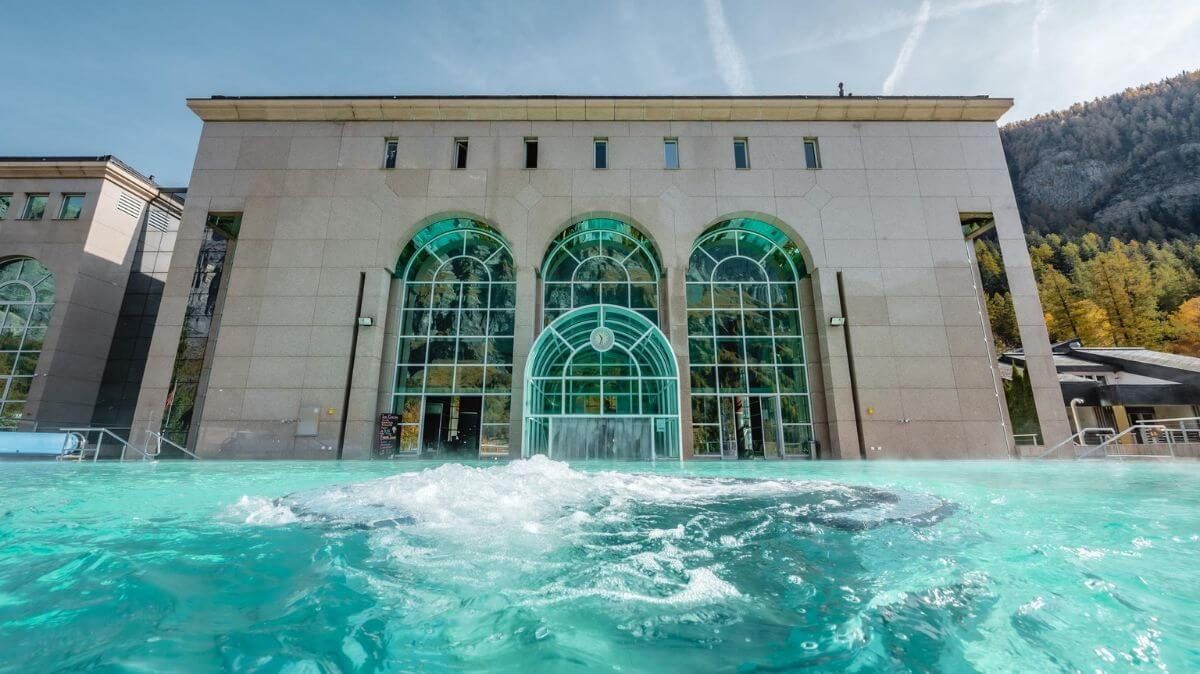 #2 Valais Sauna Village
The Valais sauna village is among the most sought-after facilities of Alpentherme, and with a great reason too!
Instead of a single cabin where people enjoy sauna sessions, there's an exclusive sauna village that provides a truly fascinating experience for each visitor! Namely, the area has a typical "Valais" mountain village-like design so that you can feel a close, authentic experience of this region.
Additionally, the 300-square meters of space consists of multiple sauna cabins, a cold bath facility, and a bar. Once you step into this sauna heaven, you will literally sweat off your stress away!
For your information, saunas have a positive impact on the body, since they:
Improve your cardiovascular system;
Relieve stress and tensions;
Improve brain health;
Provide skin cleansing;
Help in burning calories;
Boost your overall well-being.
Therefore, bring your loved one(s) and go for a sauna session!


#3 Roman-Irish Bath
Did you know that Leukerbad has a very strong connection with the Romans that dates back to 400BC?
They were among the first who discovered the thermal properties of this region. As a matter of fact, there's a saying that wherever Romans went, they built public baths and planted wine grapes.
On the other hand, the Roman baths weren't specifically made for cleanup, they were more than that. The baths were a place for socializing as well! Walliser Alpentherme brings you a genuine Roman experience in the 21 century with a dedicated facility where you can connect with the ancient past.
Guests can enjoy a variety of different medical wellness therapies, and even attend special Roman-Irish nights that include a Roman buffet with food and drinks! In addition, the Roman-Irish bath experience is enriched with 11 stages of altering baths with different temperatures to ensure that you won't miss a thing!
To make things even better, these nights feature musical entertainment from another era as well! Does bathing and dining like a Roman sound like an experience that you can't resist?
Here's an invitation to an ancient journey!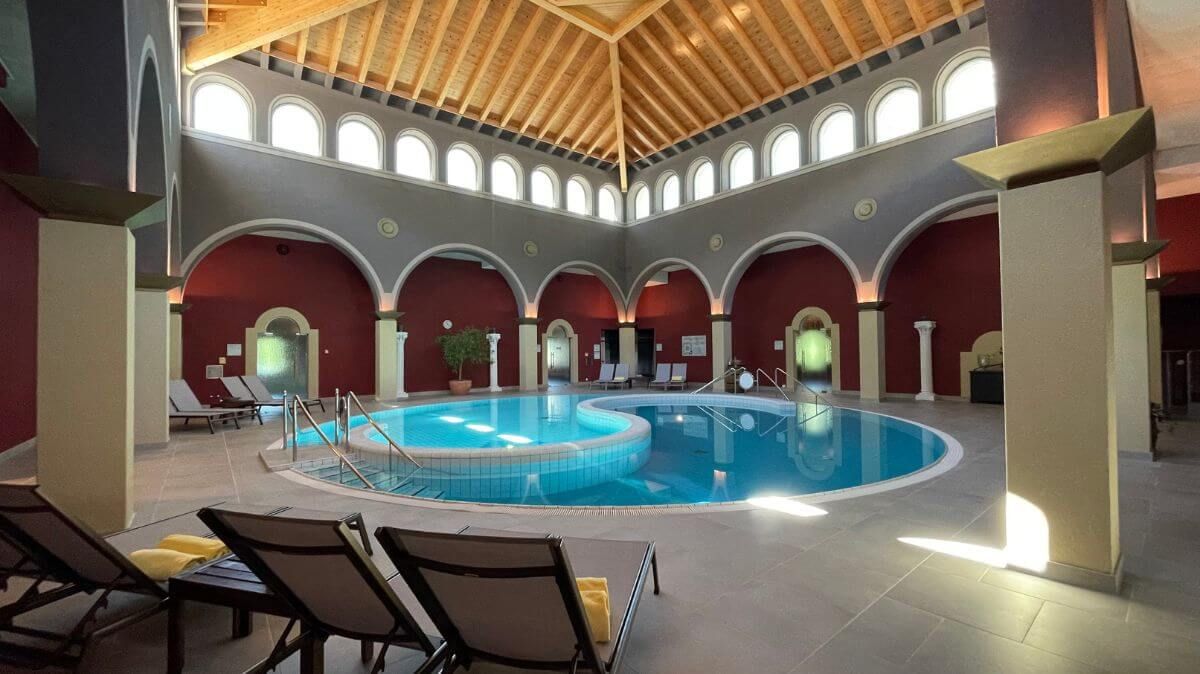 4# Perfect Location
Sitting at an altitude of 1,411 meters, surrounded by the Swiss Alps, and located at the center of Dorfplatz below the Swiss Alps, this thermal complex is arguably one of its kind in Europe. Guests won't have to spend a long time reaching their goals once they visit Leukerbad and Alpentherme as well.
The ski and hiking lifts aren't far away from the complex. The Torrentbahn is 550m away which makes it ideal for skiing in winter or hiking/mountain biking in summer. When it comes to cross-country, skiing, or hiking, the Gemmibahn is there, only 900m away from the resort.
Moreover, the Gemmi Gondola and Flaschen - the Torrent Ski lift are close too in a radius of around 3km. Exploring Leukerbad and the Valais region has never been easier!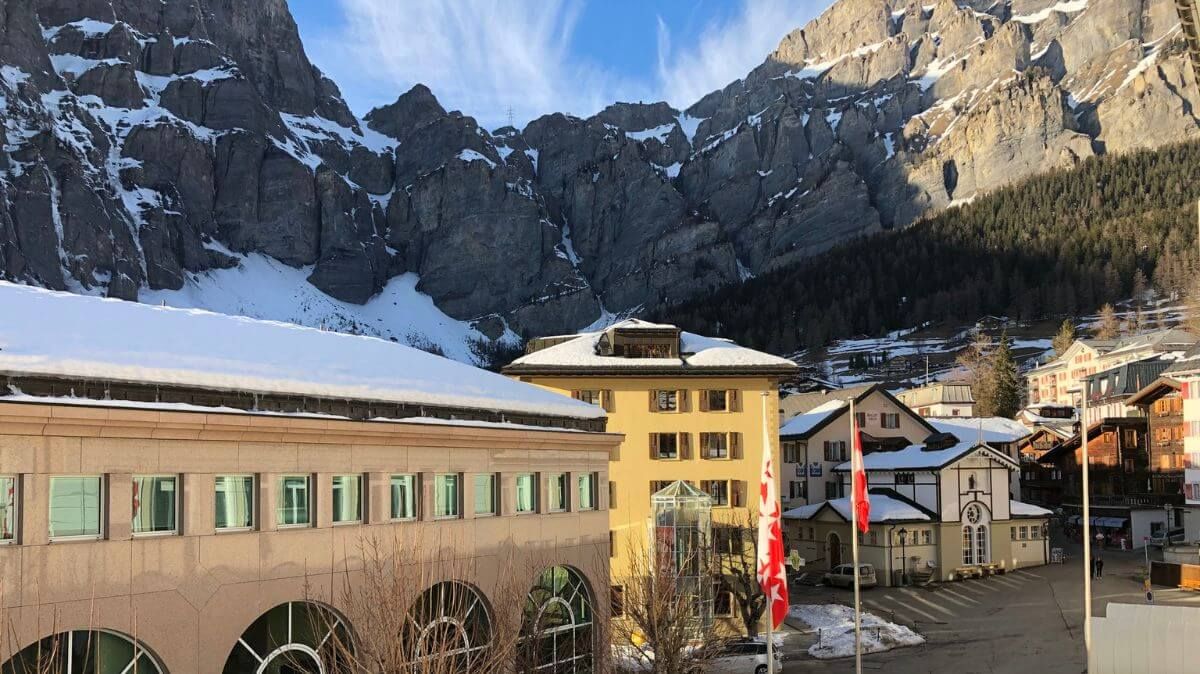 #5 Head-to-toe Relaxation Massages
At their disposal, visitors can also choose a wide range of medical or relaxational massages and rituals to improve their overall well-being.
Depending on the choice, our specialized therapists will use herbal & aroma oil applications or a flower balm to ensure the most soothing effects on your body.
For example, the classic treatments include:
Massages for couples;
Hot stone treatments;
Foot reflexology massages;
Massage with warm natural fango mudpack;
Classic & Partial body massage;
However, there's an option to choose massages from traditional Chinese medicine as well, if you prefer a more traditional approach.
Last but not least, it is recommended that you book spa treatments 24 hours in advance. There are many packages that you can take as well.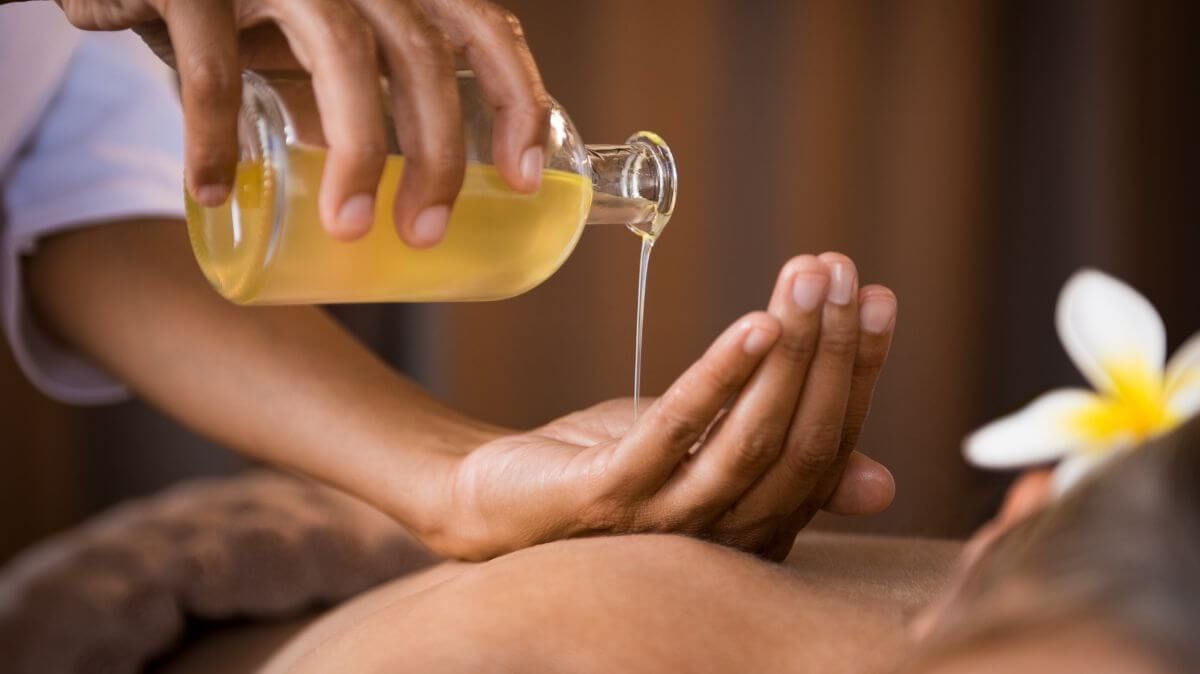 Conclusion
Walliser Alpentherme is the perfect choice for everyone who wants to enjoy world-class spa treatments and enjoy true Swiss scenery during their stay in Leukerbad.
If you're interested in visiting Switzerland and Leukerbad for a wellness holiday, then do not hesitate to get in touch with us through e-mail or by calling us.
We can't wait to meet you!