Leukerbad is the epitome of summertime enchantment. This captivating destination is nestled in the enchanting Valais region and offers a perfect blend of relaxation and adventure.
In this blog, you'll have an opportunity to discover the must-see attractions that make Leukerbad the perfect destination for you and your loved ones. This summer is the perfect time to explore the village, and its surroundings, and allow the magic of Leukerbad to unfold before you, as you create memories that will last for a lifetime!
Prepare your luggage, and let us guide you through everything regardless if you're an adventurist or nature enthusiast alike!
Must-Visit SPA Destination and Accommodation in Leukerbad
When you're in Leukerbad, the first thing that you should know is that every day 3.9 million liters of hot water gush from 65 thermal springs in the mountain spa resort of Leukerbad. This means that this place is popular for its thermal tourism.
Thousands of people around the globe go to this enchanting village due to its powerful healing properties. The mineral-rich thermal water offers numerous health benefits and is known to relieve any pain and tension. Read more here.
For that reason, we recommend you visit Walliser Alpentherme, especially if you're looking for a SPA destination that has everything to ensure you the best pampering experience.
At Walliser Alpentherme, guests can visit numerous recreational facilities such as:
Indoor thermal pool
Outdoor thermal pool
Roman-Irish Bath
Massage Rooms
Sauna Village
Grotto bath
Fitness center.
For your information, Walliser Alpentherm is known as the largest thermal area of the Alps, and due to its perfect location, guests are completely surrounded by the Swiss Alps and the Valais nature. Sounds like a perfect summer fairytale, isn't it?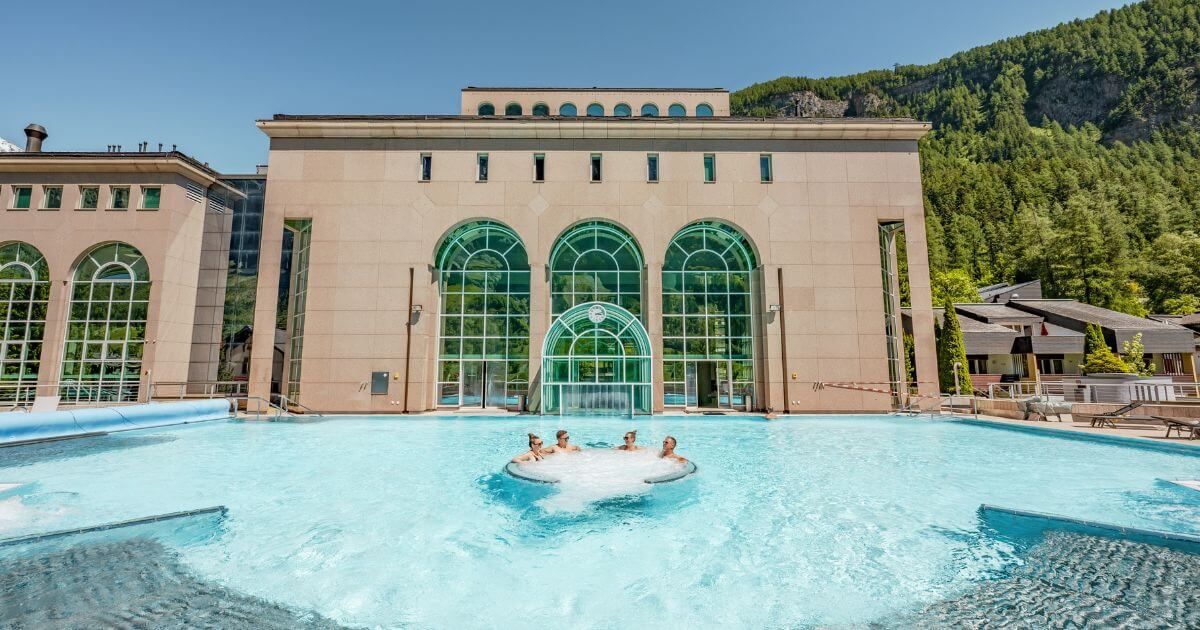 Must-Stay Accommodation in Leukerbad
Regardless of whether you're traveling solo, with your partner, or with family, choosing the perfect one always takes time and a lot of patience.
Fortunately for you, there won't be any challenges that you will face. Thermal Hotels is the perfect place for experiencing the warm hospitality of Leukerbad and feel like at home.
Within only a few minutes walk from the center of Dorfplatz, you will find this resort that has over 8797m² of space and 135 rooms to ensure you the perfect stay.
Thermal Hotels consist of 3 hotels - Hotel De France(4*), Maison Blanche(3*), and Grand Bain(3), although different, they have a few things in common. Centuries of long traditions, excellent service, and were a "home" for many notable people throughout the centuries.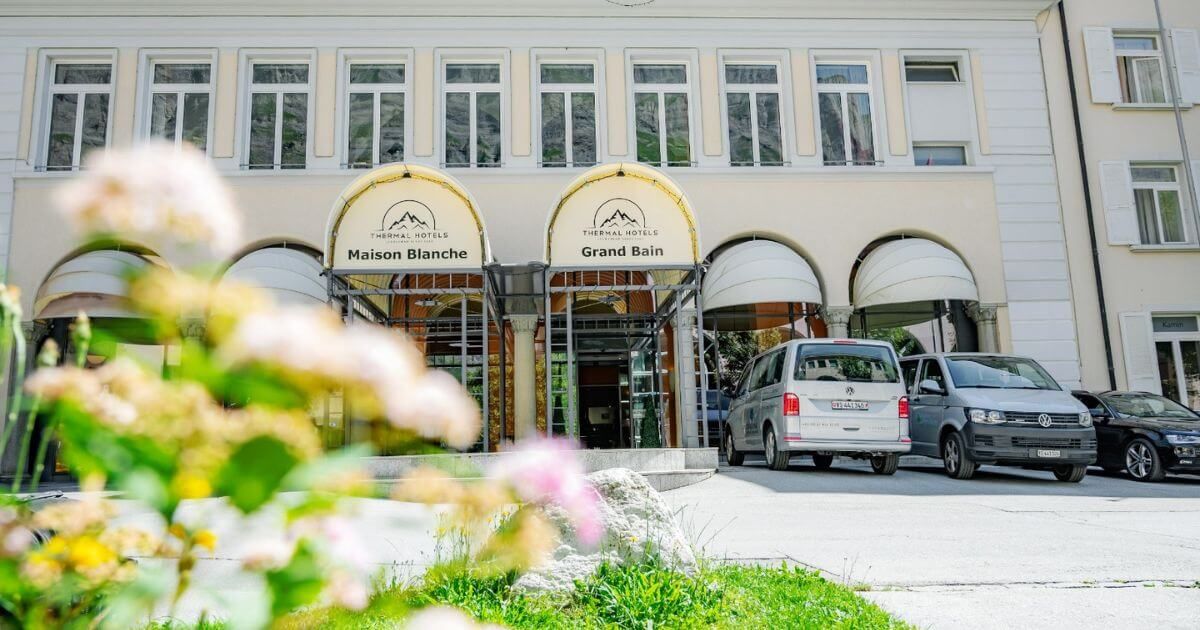 At the moment, Maison Blanche and Grand Bain are under renovation, however, Hotel De France would be the perfect choice if you seek luxury and style.
For instance, Hotel De France was constructed in 1850, in 1984 was built entirely new, and in 2018, all rooms were refreshed with modern design. Speaking of the exterior, the hotel features a classic design. The mix of its classic exterior and modern interior makes this hotel a top choice for you.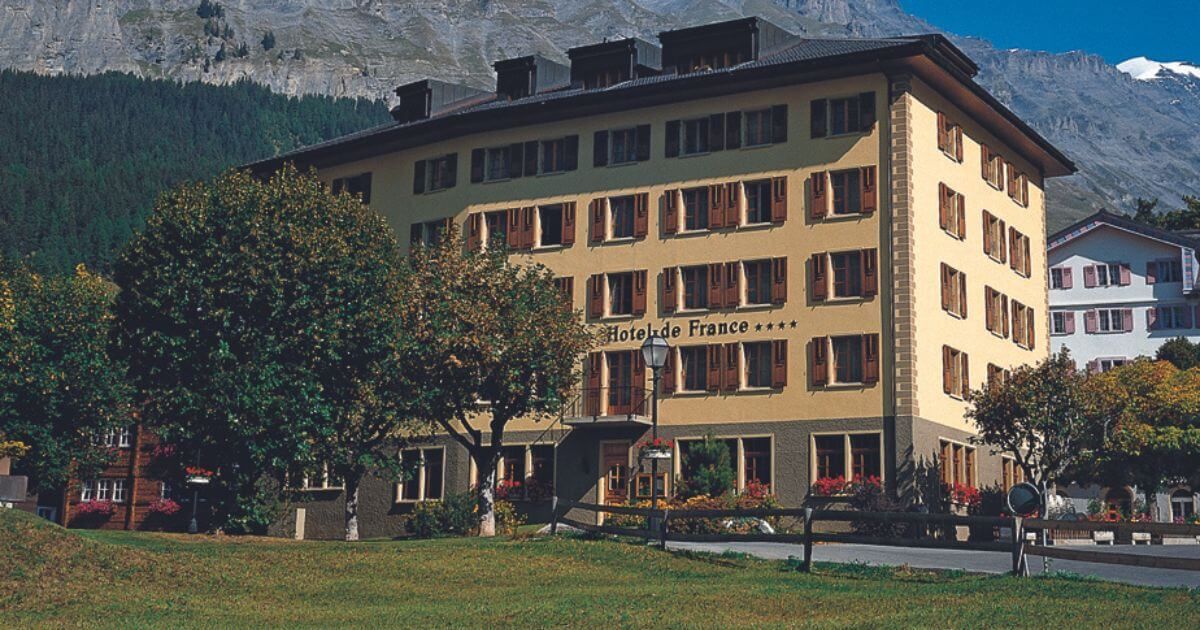 Must-See Attractions for Thrill-Seekers in Leukerbad
If you wish to unleash your adventurous spirit, then Leukerbad is what makes mountaineers get their money's worth in summer, This destination offers a plethora of different outdoor activities for hiking, biking, climbing, and more!
At your disposal, there are over 225km of bike trails, 3 Ferratas, and up to 200km of hiking trails! There's also an option to purchase a summer card pass. The card allows you to get the best out of the adventure and SPA world.
You can read more about the summer card here.
Hiking Options
If you prefer hiking, you shouldn't miss the following trails:
Gemmi Trail
The Roman Path
Thermal Springs Trail
Thermal Canyon Walk
"Eggu" Trail Albinen
"Pfyfoltru Way Varen",
"Dala-Rapsille".
Please keep in mind that each trail is different, some are easy, others are moderate and there are difficult trails such as the Gemmi Trail and the Dala-Rapsille.
Climbing Options
If you want to put your physical or mental strength to the test, or you simply want to try out this challenging activity, Leukerbad offers plenty of options to fulfill your desires.
After all, the longest via Ferrata in Switzerland (Daubenhorn) is located in Leukerbad. At this given moment, Daubenhorn is closed however, the Gemmiwand and the Leukerbad to Albinen tours are available, and you can read more about them here.
Explore Leukerbad by Foot
Leukerbad will make you fall in love with its traditional Swiss charm, that's for sure! As you walk through this village, you will find plenty of wooden chalets, or houses that are decorated with flowers, totems, and other decorations.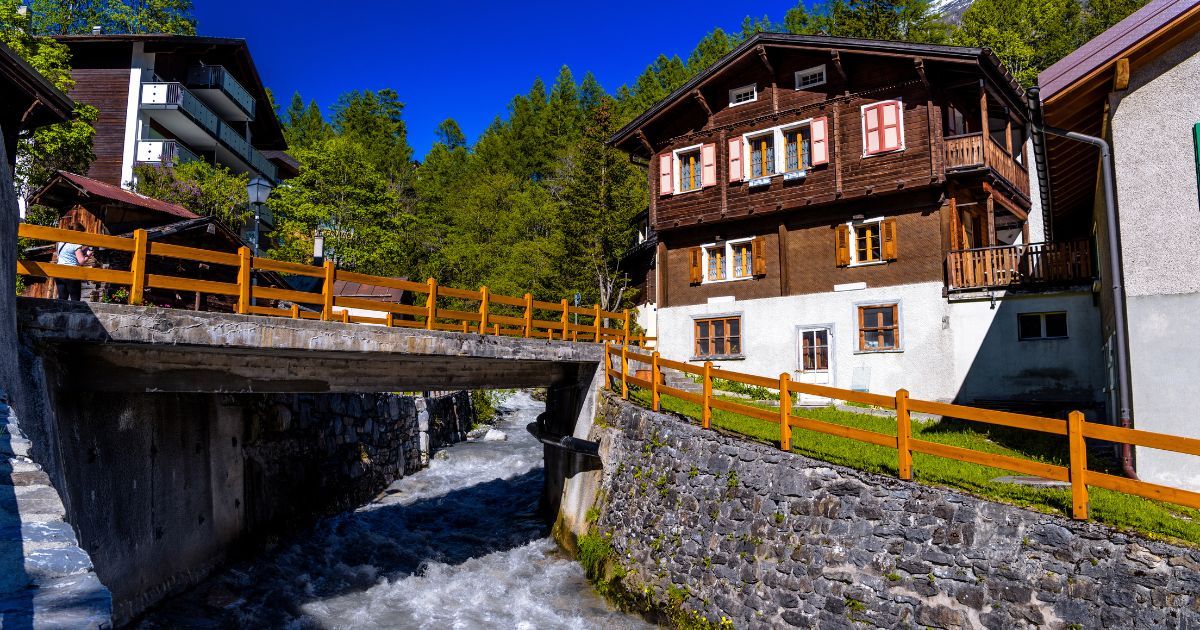 For your information, the predominant architectural style in the village is the traditional chalet design. This happens due to the rich heritage and the traditional Alpine style of the region. The perfect blend of rustic charm and Swiss craftsmanship means one thing - Leukerbad offers a warm and inviting atmosphere for everyone!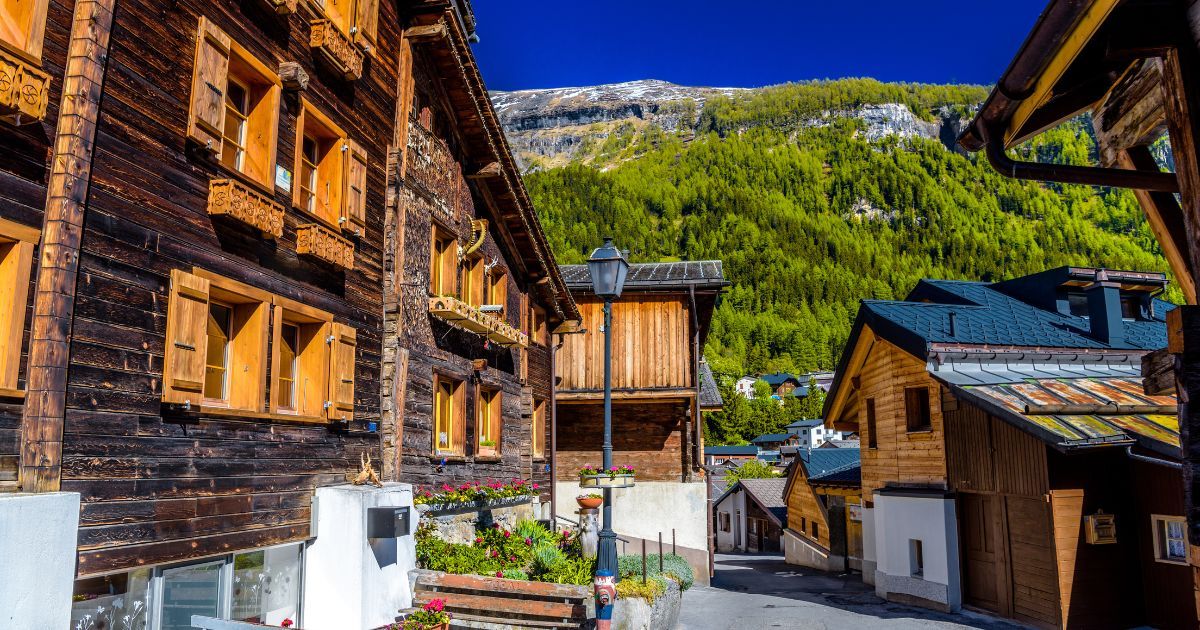 Last but not least, visit The Church of St. Laurentius. The church looks beautiful, and its distinctive bell tower makes it one of the most architectural landmarks of the village itself and its history.
Conclusion
Whether you're seeking solace in nature, trying out outdoor activities, or prefer o experience the healing properties of the thermal water, Leukerbad is the perfect place to escape your daily hustle!
The summer period makes it an even more attractive option for you, so, pack your bags, and discover this charming Alpine village that will promise you what you haven't before!